Welcome to Cobra Magic!
Our exciting foray into magic innovation began with the development of the SUPER CHAIR in 2007. Since then, we have been supplying an impressive list of magic mentalists with a stream of ever-newer state-of-the-art electronic based tools, supported by strict adherence to quality assurance and highly dedicated service. Our goal is to constantly invent new ideas and bring them to life as amazing and reliable products. As well-practiced performers ourselves, we know the importance of reliability that gives you the confidence to stand in the middle of your stage with the spotlight upon you, and concentrate only on performing. Our products, based on the most up-to-date technology, will never fail to deliver unbelievable effects for you.
Our valued client list includes world renowned mentalists such as: Marc Spelmann-Mr. X, The French Twins, Lior Suchard, Brett Barry, Jonathan David Bass, Jon Stelton and many others.
OUR INVITATION: If you are interested in joining our mailing list of fellow mentalists and receiving constant updates about new products, product upgrades, special discounts, 1st Monday meetings and more, please email us a note and we'll be delighted to add you to our list.
Take a virtual tour in our lab!
Yaniv Levy - CEO and CTO
Liron Levy- COO
Matan Rosenberg - Presenter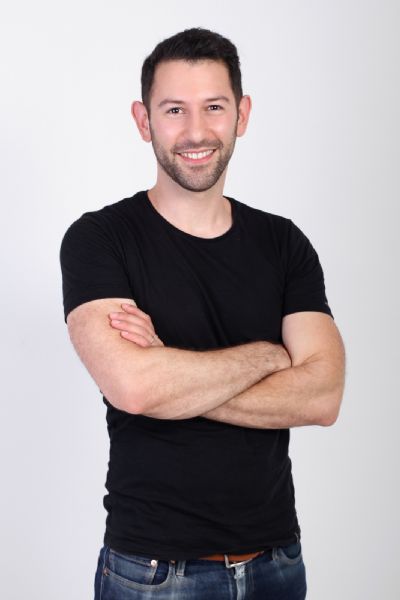 Articles about us: